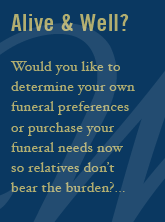 Personalization
Wilbert offers multiple ways to personalize a burial vault or urn vault with words, symbols, and images that speak of a singular spirit. Your loved one had a unique personality. The selections you make for the visitation and service should communicate that singular spirit. These choices ensure your loved one's memory is remembered for generations to come.
Pierce Promotion – General Terms and Conditions
For every 2 cases, per order, of select fluid purchased, a customer earns a $50 that can be used against the purchase price of a burial vault.
21 Pierce items identified that are eligible to earn the coupon (these are listed below)
Select Burial Containers are eligible for coupon redemption (also listed below). Cannot be used for finance charges, sales tax, freight, or other invoiced fees.
Coupons are non-transferable and have no cash value.
Coupons can be redeemed directly with Piedmont Precast or with distribution customers located in Georgia - (Macon, Master Grave, Columbus, Savannah, Bailey's, Trembling Earth)
Coupons expire 30 days after earned.
$50 will be applied after all other applicable discounts or special pricing.
1 coupon per vault, coupons cannot be combined.

Eligible Pierce products to earn coupon (Cherub, TraumarCare, and Mahattan products excluded)
PPE0101200 A-OK ARTERIAL
PPE0101200 A-OK ARTERIAL
PPE0103300 CARE-18 ARTERIAL
PPE0103400 CARE-25 ARTERIAL
PPE0103500 CAVICIDE-30 CAVITY
PPE0103700 CORE 27-CAVITY
PPE0105000 EDEMA ELIMINATOR
PPE0105500 ENERGIZED-36 ARTERIAL
PPE0106200 FASTEX-30 ARTERIAL
PPE0110200 JAUNDIBALM-10 JAUNDICE ARTERIAL
PPE0114300 NXT 30 ARTERIAL
PPE0114700 NXT 20 CAVITY
PPE0115500 ONE POINT PRE/CO-INJECT
PPE0118500 RESTORATONE MOISTURE RETAINER
PPE0120500 TRITON-28 ARTERIAL
PPE0121500 TRITON ULTRA 28 ARTERIAL
PPE0123000 WATER CONDITIONER
PPE0141400 PETRICEL CAVITY 21.5
PPE0142600 POWERPAKT 45 CAVITY
PPE0142700 POWERTONE REGULAR 36 ARTERIAL
PPE0143100 POWERTONE VIVID COSMETIC 36 ARTERIAL
PPE0145600 SILKTEX CO-INJECTION DRAINAGE


Eligible Burial Containers for coupon redemption
Monticello®
Salute™
Continental®
Citadel®
Venetian ®
Tribute ®
SST®, Cameo Rose®, Veteran®
Bronze Triune®
Copper Triune®
Monarch® (Underground)
Flat Top Monarch® (Smooth Finish)
Monticello® 34
Monarch® 34
Monarch® 36
Venetian® 34
Stainless Steel Triune® 34

Concrete Boxes and Cemetery Lined and Trigard products also included.